Long Crendon Manor:
Business Planning, Mentoring, Loan Application
Tim and Sue had developed an idea to create a new farm shop, bakery and café on their farm at Long Crendon Manor. Michael was initially asked to build a business case to back up the loan application through the AMC. Through the use of benchmarked data and local research a full set of financial data was prepared and used to successfully secure the loan funding. During the drafting of the business proposal, Tim found that being able to discuss ideas and thoughts through with Michael was a very effective way to both keep the business focused and to make effective decisions. The bakery and farm shop are now open and the café is close to completion.
www.longcrendonmanor.co.uk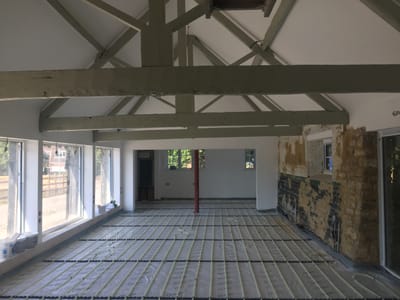 Blackheath Farms llp:
Irrigation, Productivity Grant, Suffolk, Farm, Agriculture
Blackheath Farm had worked for over a year to review its water security issues and to gain planning consent for a new 150,000 m3 reservoir for its farm on the Suffolk coast. Due to project delays, the opportunity for grant funding under the Productivity Grant was significantly time bound. I was invited to write the grant application and support it through the process with the RPA. The project secured grant support at 40% and is currently being constructed.